SUNDAY 29 APRIL
I catch the subway to the Bronx. I'm a bit apprehensive about this because of
the reputation this area has throughout the world. At the same time I'm
fascinated by it and determined to see it for myself. When I come out of the
subway station I notice how desolate the area is. Dilapidated blocks of flats
are spread out everywhere. A bit like a scene from Starsky and Hutch. A
petrol station has loud rap music playing from it to keep the car washers
entertained. I take a walk back to the river overlooking Manhattan and from
the riverfront I make my way to the New York Yankees baseball stadium. On
reaching the stadium I notice quite a few people milling around and assume a
game must be taking place today. On asking someone this is confirmed and I
decide to attend the game. Even though I have no interest in baseball I think
to myself I might as well experience it as I'm here and buy a ticket for $33.
I have 2 hours to kill before the game so I decide to walk to the river and
cross the bridge into Harlem. I walk right the way through to Central Park.
It takes me about an hour to get there and being the only white face around I
stand out like a sore thumb and am very wary of everyone around me. I don't
feel safe at all but maybe the rumours and negative stories about this place
have made me feel this way rather than what this place and its people are
really like. This is one of the roughest places I have ever seen in my life
though. Wide avenues with streets going off them are full of run down and
boarded up brown brick tenement buildings covered in graffiti. I'm amazed
that people can actually live in some of these places as sleeping on the
streets seems just as good an option. As it is Sunday, many gospel church
services are taking place and church goers line the streets. This makes me
feel a little more at ease with myself. On reaching Central Park I catch a
subway train back up to the Bronx. I enter a very impressive Yankees stadium
which is close to its capacity of 55,000 spectators. There is a carnival
atmosphere but I can't help feeling out of place. Watching the game is
frustrating as people keep standing up to buy food and are in the way all
the time. I don't really enjoy the occasion and leave 2 hours into a 3 hour
game. I miss the after match rush as I catch a subway train to Central Park at
86th Street. The next couple of hours are spent walking through the park back
towards midtown. The park is beautifully landscaped with lakes, trees and even
a castle. Skyscrapers line the streets surrounding the park and show the
contrast between peace and quiet and the hustle and bustle of the city. I
catch the subway back to the hotel where a well earned rest is followed by a
walk along Broadway in the evening heading downtown. As I reach Madison
Square Park I can't help noticing the ladies of the night and young men
offering personal services. Further down Broadway I come across a cinema
and buy a ticket for Crocodile Dundee 3 which needless to say is nearly as
bad as American TV. I then make my way back to the hotel and arrange a 6am
wake up call with the man at reception.
---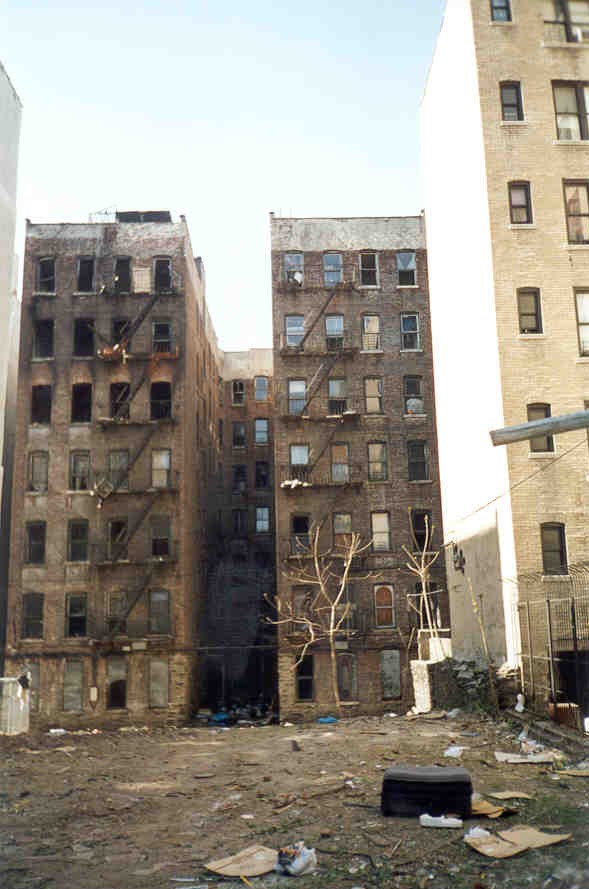 I felt uneasy walking through Harlem
on my own. This is why!
29 April 2001 (photo - Tim Dowden)
---

The Yankees stadium, 29 April 2001 (photo - Tim Dowden)
---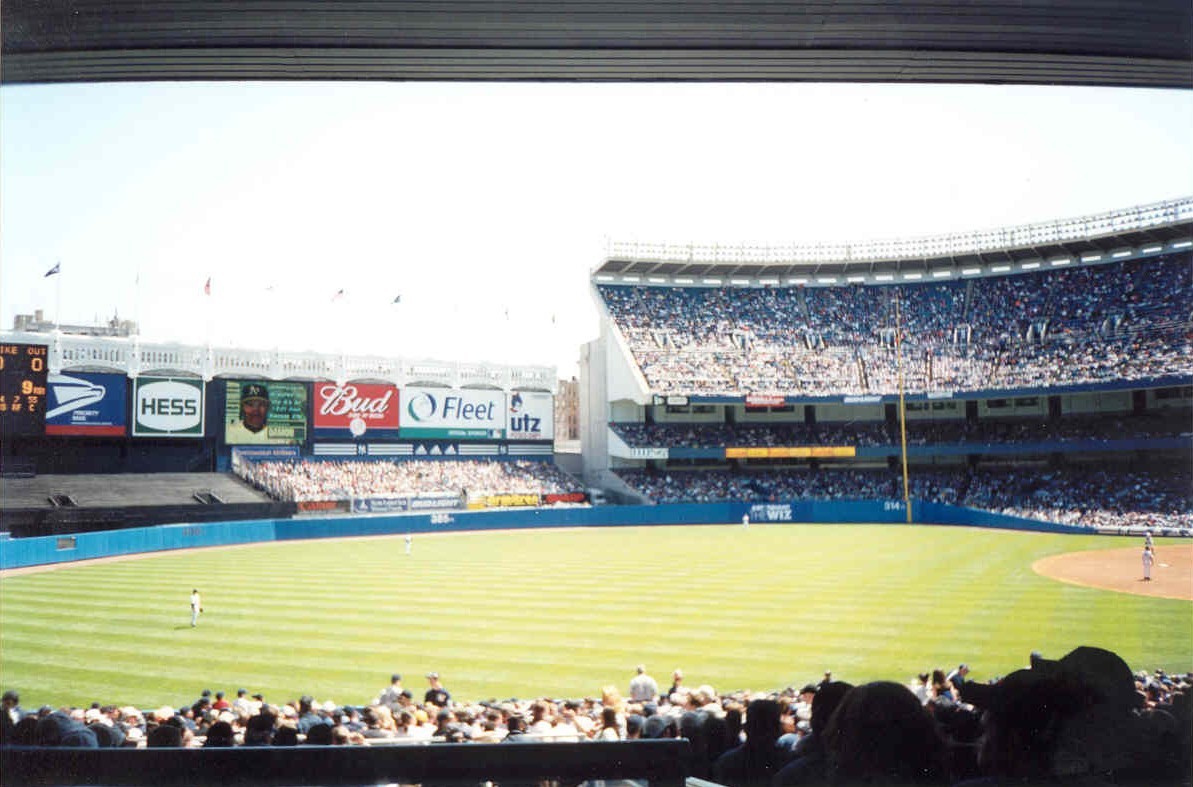 The Yankees stadium, 29 April 2001 (photo - Tim Dowden)
---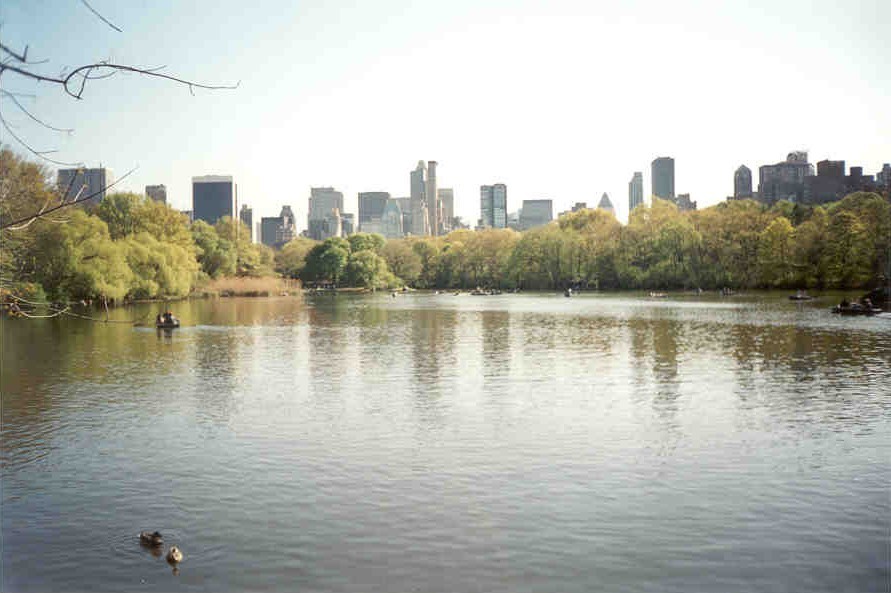 Midtown Manhattan from Central Park. The contrast between the hustle
and bustle of the city and the peacefulness of the park is self-evident,
29 April 2001 (photo - Tim Dowden)
---
---
---
---