THURSDAY 26 APRIL
An early start to the day with an hours walk from midtown to downtown with the
Twin Towers as a guide. I walk through Washington Square and Greenwich Village
and finally reach the skyscrapers of downtown Manhattan where the world's main
financial district is located. I eventually find Wall Street through a maze of
buildings and commuters with Trinity Church hidden between buildings 10 times
its size. The New York Stock Exchange is preparing itself for the days trading
and I go into the visitors gallery to watch the rat race strutting its stuff on
the trading floor below. The Twin Towers are next on the itinerary. Like giant
monoliths communicating with the stars they are breathtaking and after a 60 second
elevator ride to the observation deck on the 107th floor I am confronted by views
overlooking every angle of New York and its 5 boroughs. Ant people walk the
streets below totally oblivious to me staring down at them. Next stop is Battery
Park and the ferry which will take me to Staten Island free of charge. A 20 minute
trip to the island is followed by a bus ride to the Verrazzano Narrows Suspension
Bridge which was the longest in the world up until the mid 1980s and joins Staten
Island to Brooklyn. A long walk back from the bridge to the ferry terminal takes
me through what could be a typical small town anywhere in the U.S. The ferry takes
me back to downtown Manhattan and from here I take the subway train back to
midtown and my hotel. The subway system in New York is more complicated than
the London Underground and sometimes the driver will go through a station without
stopping because a train is nearby just behind. Not much use if you want to get
off at that particular station. After a well earned rest in the hotel room with
total dross on every TV station for entertainment I make my way back up to Times
Square for the evening to have a good gaze at human behaviour.
---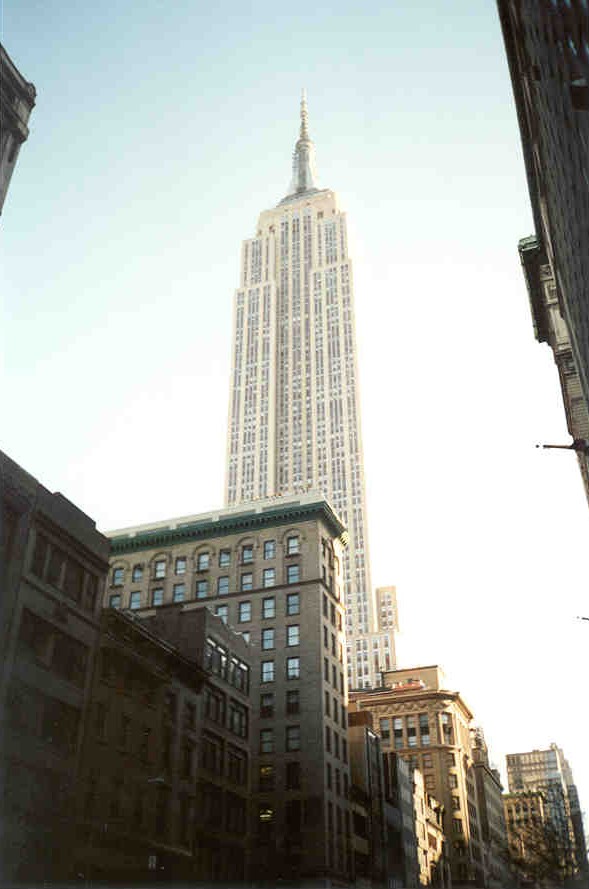 The Empire State Building,
26 April 2001 (photo - Tim Dowden)
---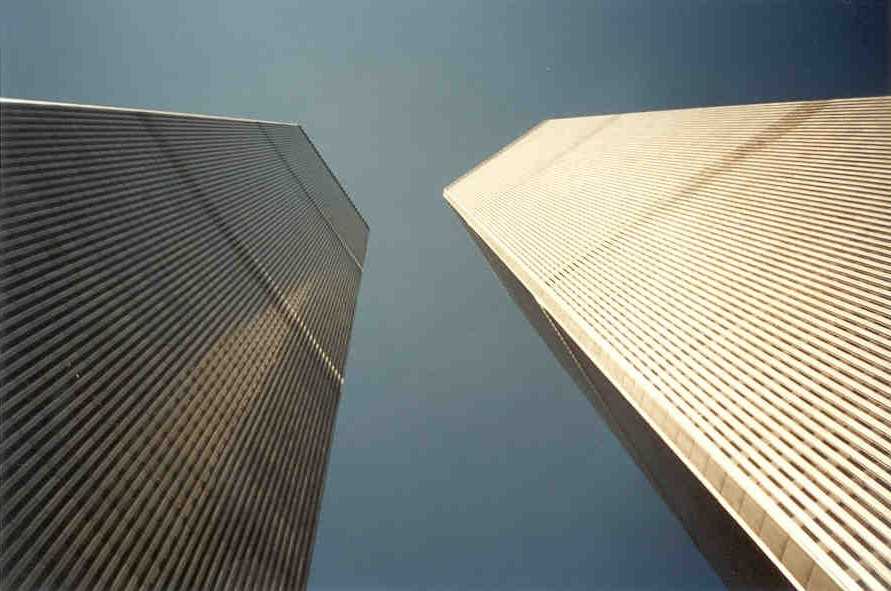 The Twin Towers, 26 April 2001 (photo - Tim Dowden)
---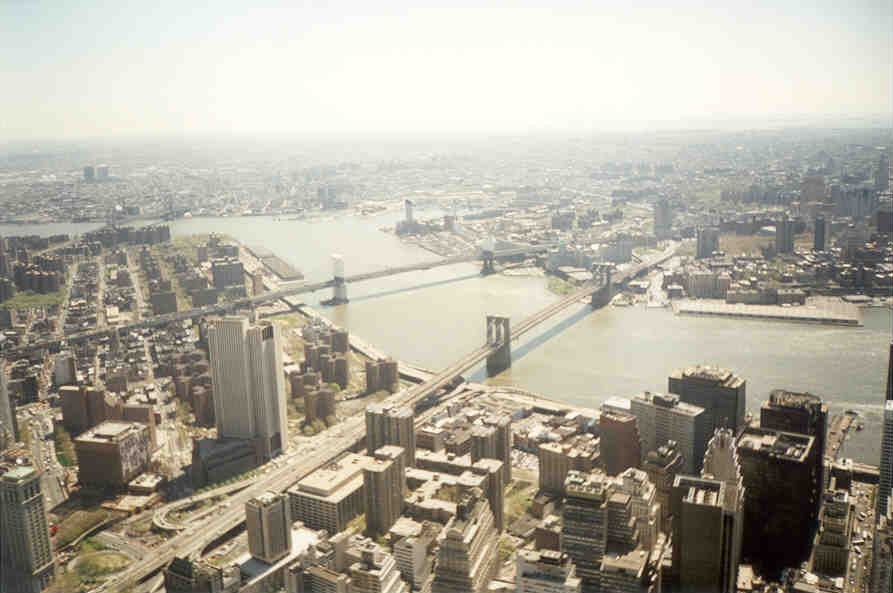 Brooklyn and Manhattan Bridges from the World Trade Center,
26 April 2001 (photo - Tim Dowden)
---

Looking across the East River to Brooklyn from the World Trade Center,
26 April 2001 (photo - Tim Dowden)
---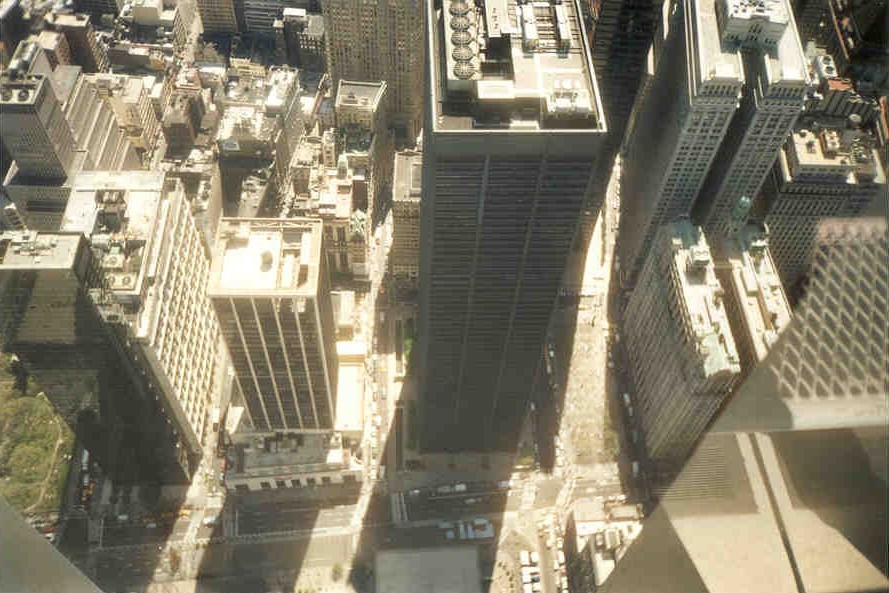 All vertigo sufferers look away now!! 26 April 2001 (photo - Tim Dowden)
---
---
---
---